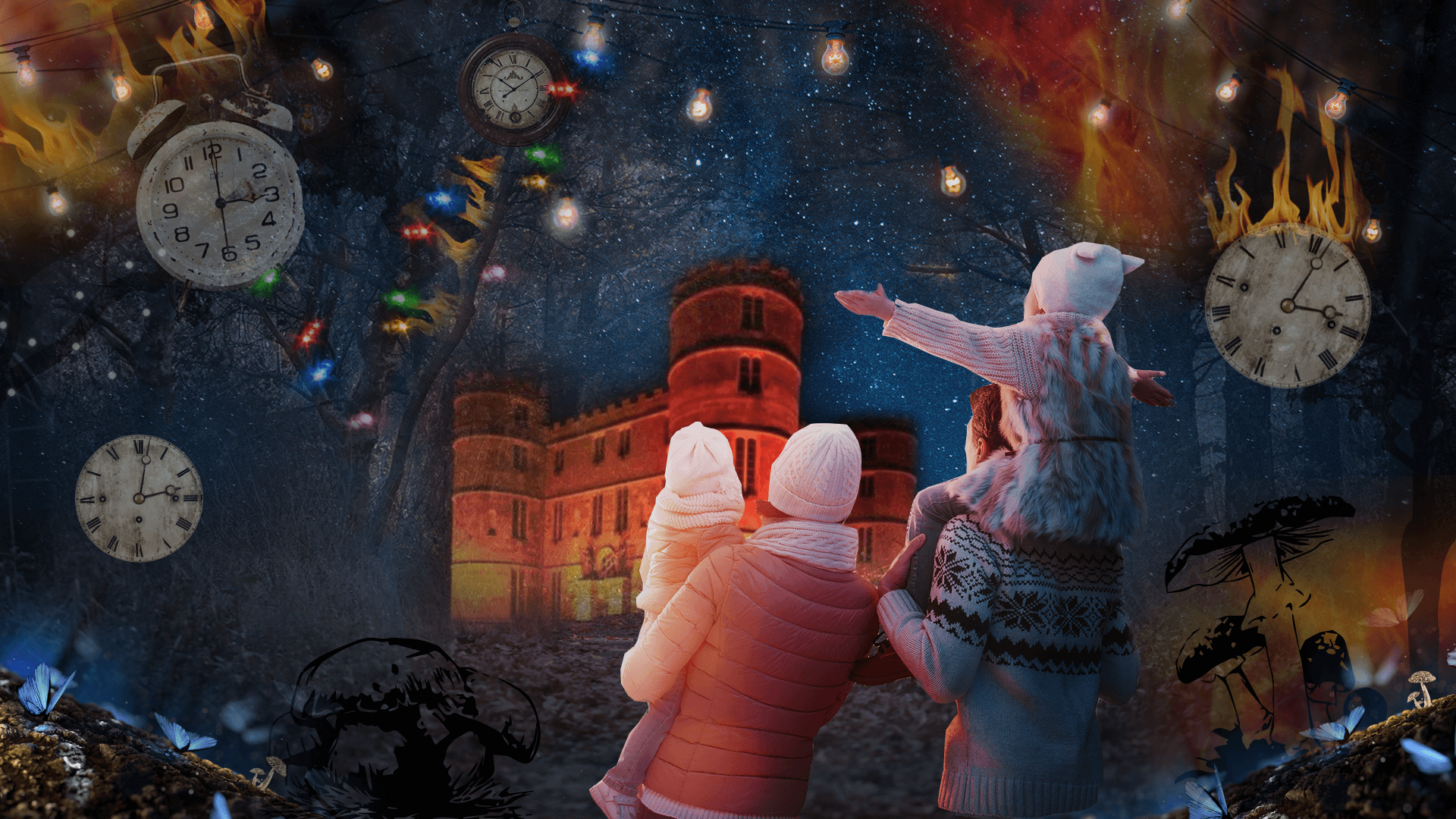 Welcome to Wonder Nights
Open nightly from 11 December

Wonder Nights returns to Mount Edgcumbe Country Park in an all-new after dark adventure the whole family can enjoy together. Escape here to a fun, wondrous world of sensational sights around every corner.
Discover enchanting lands under the stars and glorious gardens illuminated with gleaming delight. Plus no end of festive merriment ensure this is one escapade you really shouldn't miss!
Immersive Worlds
Escape away from the everyday and journey through worlds of discovery…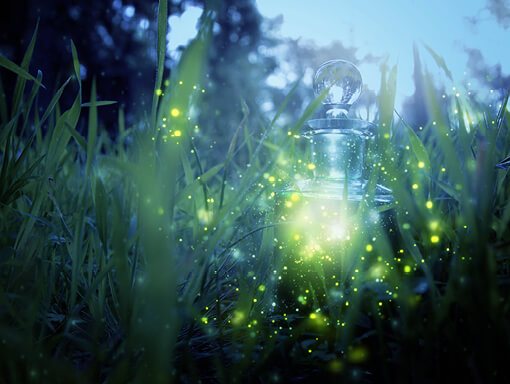 Start your evening exploration indoors with an explosive special effects start through the Door of Enchantia! You'll find a beautiful woodland glade here full of Christmas cheer including 32 Christmas trees and over 15,000 fairy lights!
Head into Christmas Grove and feel the magic come alive under the giant shadows of Father Time himself. From here on in – dream with your eyes wide open!
More Info
Retail
The Glow Workshop
Drink
Harding & Scoots Coffee
Facilities
Guest Relations
Disabled Toilet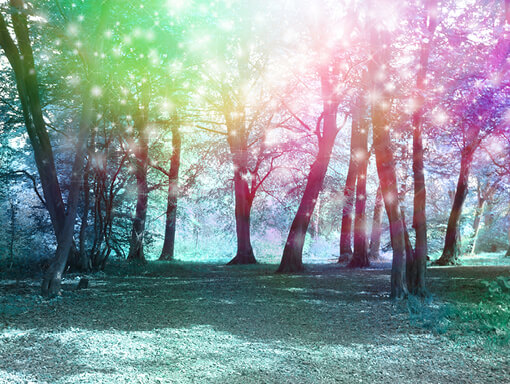 For the first time ever – meander beyond old wrought iron gates and see this famed landscape electrified in a mirage of glowing plants, colourful towering trees and an awesome laser alley!
At the Cedar Lawn, open your heart to a warming spectacle of light and music that will bring your whole family together. Here, every colour under the rainbow creates one awe-inspiring masterpiece under the stars.
More Info
Retail
Glow with the Show!
Food
Crepes
The Marshmallow Man
Drink
Harding & Scoots Coffee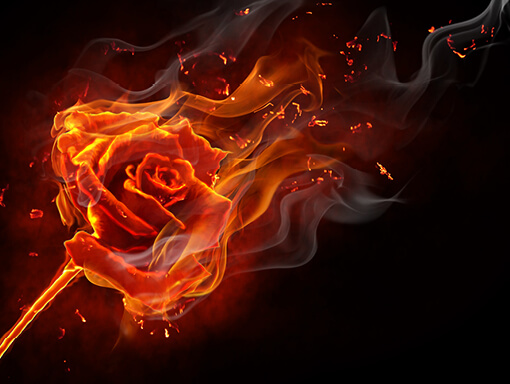 Far from the majestic delights of the Earl's Garden lies a more vulnerable edge to Mount Edgcumbe in Realm of the Red Flower – a fiery region deep within the woods.
Toast marshmallows and lose yourself in the smoky confines of this secluded zone. One thing's for sure – things are about to fire up!
More Info
Food & Drink
The Marshmallow Man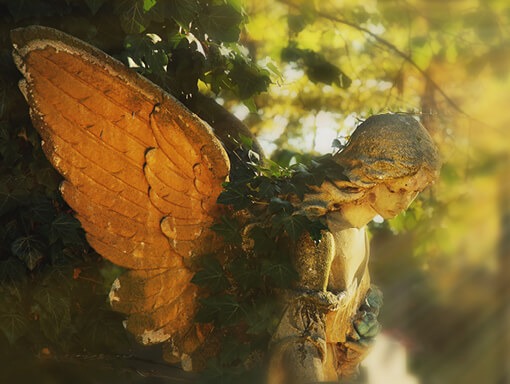 UPPER TERRACE
As the trees clear, the views from the Summer house on the upper terrace provide a vantage point over the entire city of Plymouth – so you'll want to hang around here and wonder awhile.
LOWER TERRACE
Just around the next corner, see magnificent statues, garden ornaments and formal features adorned with thousands of delicate white fairy lights before to head into Mystic Mansion!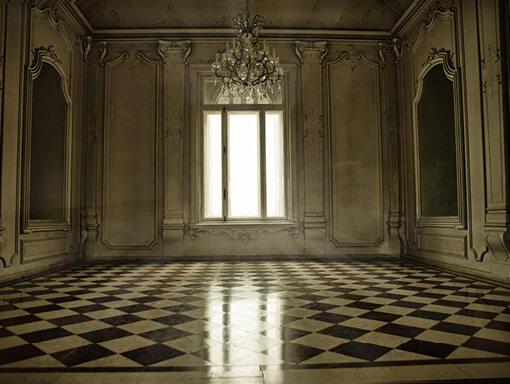 Behind the mighty turret walls is the real heart of the park with beautifully crafted interiors. Reminisce on the tranquillity of life back in time and see the magnificent Library, Drawing Room and Dining Room illuminated solely by candlelight.
There's a somewhat haunting atmosphere as you venture to the Great Hall, but not to worry – magic eventually takes hold! 
More Info
Facilities
Disabled Toilet only – at the experience exit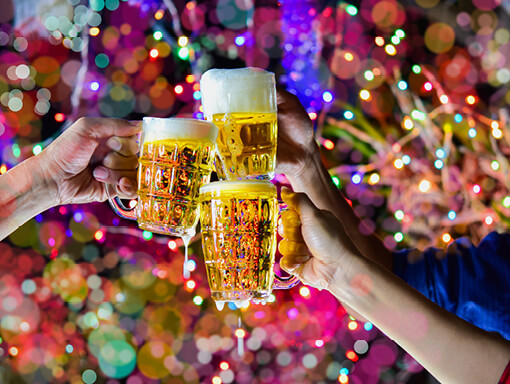 Nothing's better during the festive season than gathering those closest to you over the best food and Ales. Head indoors to Sir Piers' Brewhouse and you'll find Christmas cheer in abundance where you can chat about the good times!
Outside you'll find Lady Emma's Feasting Tents – a spectacular array of wholesome winter fodder from giant Bratwurst sausages, filled Yorkshire puddings with Paella pan roast potatoes and Churro's with dipping sauces. We're dribbling just reading this!
More Info
Food & Drink
Sir Piers' Brewhouse
Lady Emma's Feasting Tents
Facilities
Toilets – located behind the Marquee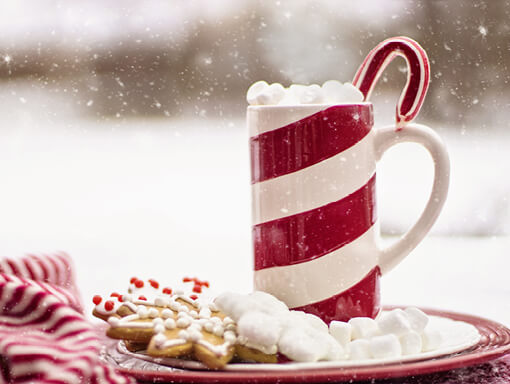 Built in the 1900's, cosy up in the indoor warmth of the converted horse Stables to enjoy delicious hot food including Roasts on Sunday's, a large selection of cakes and cookies and a tempting selection of hot drinks.
Then take a journey of rediscovery at the Upcycled Home Co. and find a Christmas gift for literally everyone. Plus – don't forget to see the estates Fire Engine before it's called away on duty!
Top Tip
Stables Courtyard is outside the admission area, so if you arrive early you can explore this area before you head for the entrance.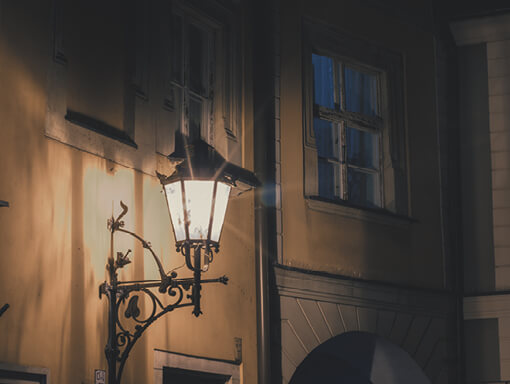 Wander down a quaint little street full of character and past old buildings that were once a thriving private part of estate life. Shop beautiful hand printed linen in Helen's studio and peek through the door of the parks resident Blacksmith.
Top Tip
Traders Alley is outside the admission area, so if you arrive early you can explore this area before you head for the entrance.