The World of Make Believe
Explore a place where imagination knows no end,
There are fairies and pixies who would love to be your friend.
Meet a dragon or a friendly ELF that can cast a happy spell,
There are so many characters with so many tales to tell!
The World of Make Believe is the vision of Michael Weedon, who spent 5 years crafting intricate minature homes and Children's author Michael Walter, who created a unique story behind each character. For the first time ever – Wonder Nights has brought the entire collection together to be viewed in the natural context of a grade-one listed formal garden. Join us and be led on a truly unique story based adventure this Christmas!
Visit houses made of toadstools and other fun dwellings too,
Gonks with a trick or two, may bring good luck to you!
Watch the elves prepare for a fairy Christmas before the day is done,
Our World of Make Believe is way too much FUN!
 Please note that Wonder Nights will be different this year because we are not permitted to do what we do best. The epic light shows, illuminated garden and decorated mansion will return again next year. The World of Make Believe has been designed for families with young Children to offer a wonderful escape from the everyday, at a time when that's more important than ever. Discover an small walking trail to 10 themed areas:
PLEASE NOTE
We have now closed early for the season due to the latest Government restrictions.
Wonder Nights will return in Winter 2021.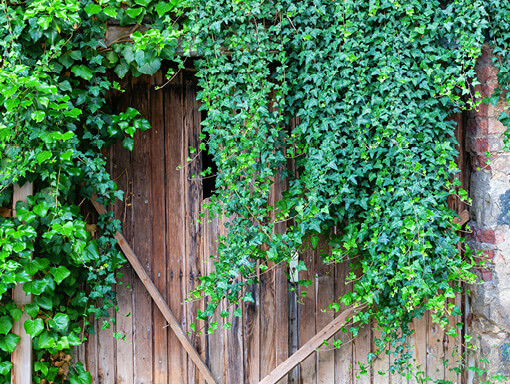 Smell the beautiful flowers in The Botanicum, and walk through an exquisitely decorated old log barn overcome with Ivy.
Your magical adventure starts here with an exciting special effects experience through an enchanted door – featuring magic mist, wind, smell, lasers and more than 500 LED's to get you're adventure off to an exhilarating start!
Step through and see the entire collection from Michael's imagination come together for the very first time!
Read More
Glow Workshop
In The Botanicum, you'll have the opportunity to make memories with a complimentary family photo and purchase warming hot drinks, delicious seasonal treats and LED novelities from the Glow Workshop.
The Door
Our explosive entrance into our Wonderland uses a mix of smoke, wind, smell, lasers and more than 500 flashing LED's to get you're adventure off to an exhilarating start!
Please note – contains a moment of darkness.
Facilities
– The Glow Workshop
– Toilets
– Guest Relations
– First Aid
Pass through the smoke and you'll find yourself in Wishing Well Courtyard. You'll meet our three Christmas fairies here. See if you can find Pandora, Holly and Mia!
On the trail you'll need to use the signage to seek out most of our characters and homes.
Take a photo in the Fairy chair and then continue along a fairy lit trail to the old gates of the Earl's secret garden.
Read More
Each fairy is named after a seasonal plant – Ivy, Mistletoe and Poinsettia. Will Mia tempt you to a kiss under her Mistletoe?! Make a Christmas wish in the well and be sure to take a picture of everyone in the Fairy Seat!
Menu
Marshmallows
Chocolate S'mores
Hot Drinks
Warm Mince Pies
Dutch Stroopwafels
German Lebkuchen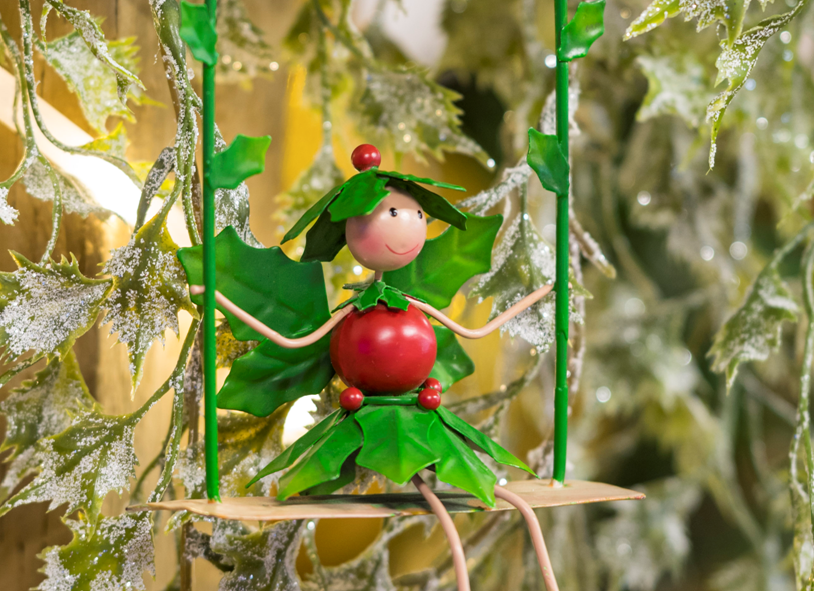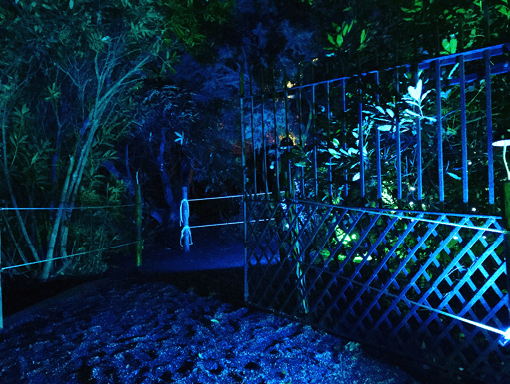 As you head into the woods, walk between the old giant wrought iron gates of the secret Earl's Garden and discover a world of homes where all kinds of characters live in quiet harmony.
The fairies make cute houses from all kinds of things they find in the Enchanted Forest. Imagination and a little magic can recycle everyday things into unique fairy homes – like teapots, watering cans, boots and books!
Read More
Created beside the Tudor House in the 18th century, this well established garden contains ancient and rare trees set amidst classical garden houses and an exotic shell seat with spectacular views over the city of Plymouth.
Make the most of your visit. You can explore the one-way trail at your own leisure and as many times as you like. This grade-one listed private garden is not normally open to the public!
Here you will find cute and curious Pixie houses of every shape and kind. All you need is your imagination and you can see the things they do. They turn things they find into houses with a magic trick or two!
See if you can find Acorn Cottage, Pixie Hat Palace, Leaf Top Mansion, Tree Top Shack, Trunk Towers and Oak Log Cottage!
Read More
Did you know?
If you need help in your garden, just call PIXIE PATROL! Each Pixie has a garden tool to keep things in control. Here you'll meet Pete, Pippa, Pedro, Penelope, Pip and Petal.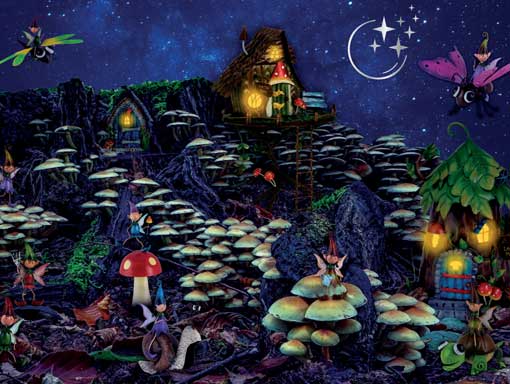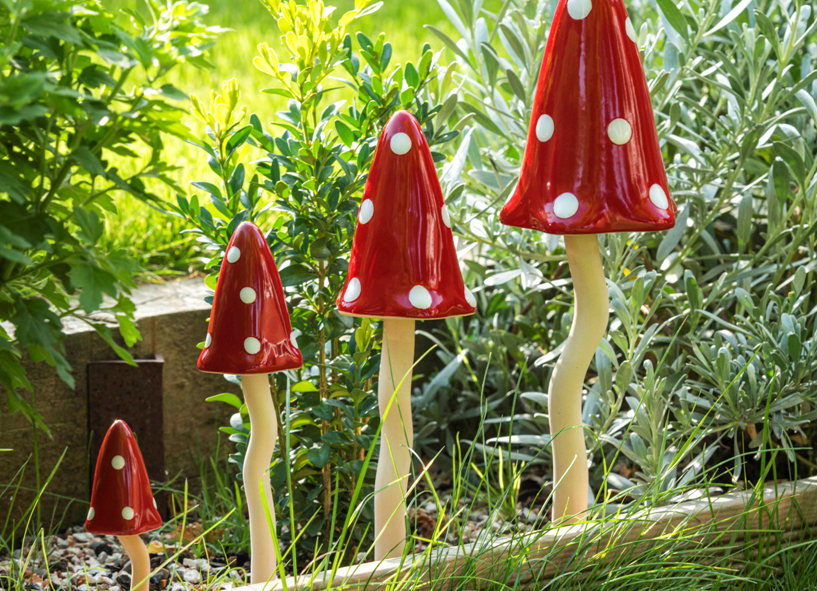 Walk past Toadstool Hill, and see colourful toadstools gracefully growing across the lawn and 'tinkling' in the breeze from the trunk of the estates oldest and largest Lucombe Oak. Marvel at its sheer size as it towers above and beyond everything around it!
Read More
There are over 100 toadstools that gracefully flow across the hill, and each one is unique and hand painted!
As the path narrows, quietly look around and you'll be enchanted by the houses that sit majestically throughout.
Fairies all love flowers, a magic trick they like to do,
Is to turn into your favourite flower, and look just like it too!
Fairies love to dress as flowers of every shape and kind,
Just imagine any flower, they become what you have in mind.
Read More
In Fairy Kingdom, there are many imaginative tales to tell. Meet each fairy and learn more about them by reading the stories at each scene.
After 4pm
Of course after dark, you'll see all the minature homes adorned with delicate fairy lights.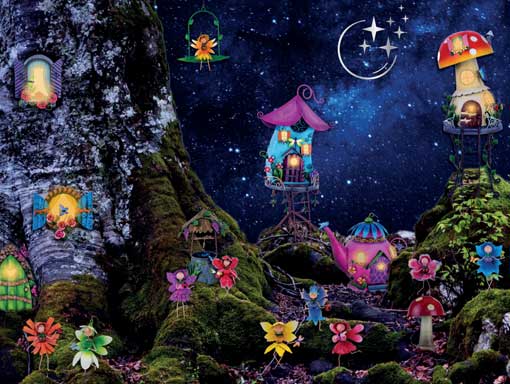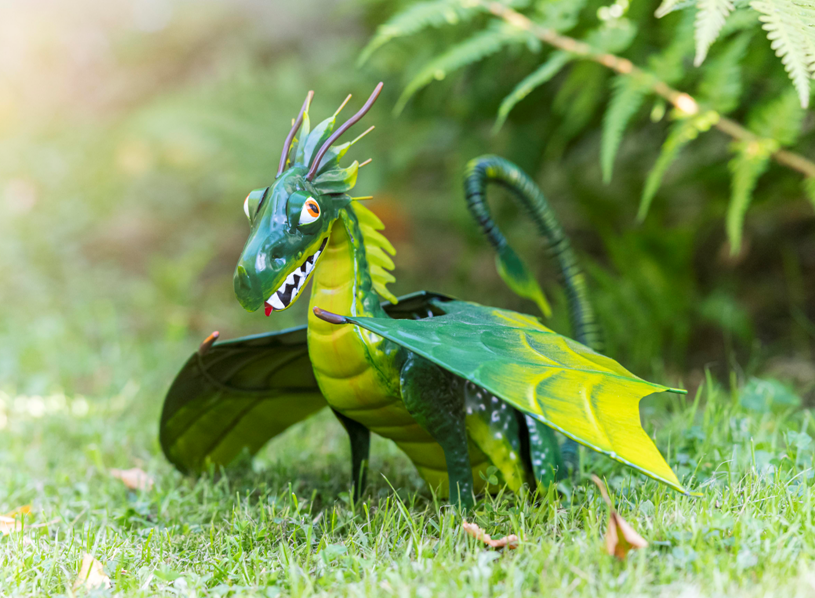 The epic scale of the Earl's private Grand Cedar Lawn is home to the beautiful Shell Seat – a lair for the most grand of Dragons!
But continue to tread carefully, because whilst friendly, Blaze, Draco, Vulcan and Viper are always setting fire to the garden!
Read More
After 4pm
We use real fire effects to illuminate the Dragons after dark – so you won't miss them!
Look around the Grand Cedar Lawn and you'll magically see hundreds of fireflys dancing majestically under the trees and across the grass!
Please note – this is the only feature of Wonder Nights that can only be seen after dark.
Read More
Fireflys use their green lights to find mates, but also deter predators. They rest on the tail blades of grass during the day, but after dark can often be seen majestically dancing in mid air!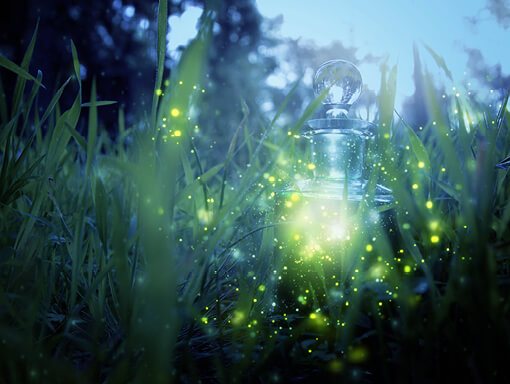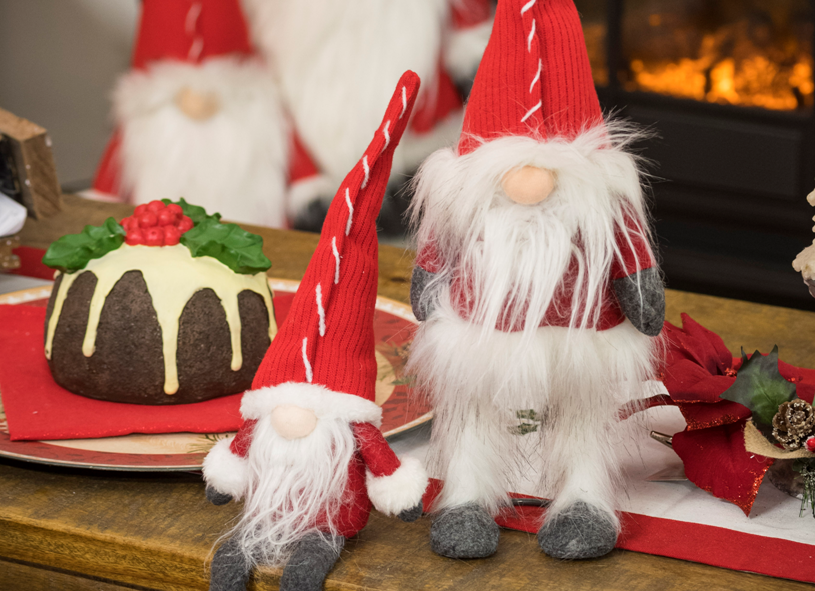 Take a peek through the windows of the Cedar Lawn summer house and you'll see friendly Gonks having fun during the most magical time of year!
Gonks signature feature include an small spherical body, a furry texture, and two big goggly eyes!
Read More
Our Gonks have gone all out for their party. They're dressed up in Seasonal Red, Midnight Blue, Rustic Leather and Red Sequin. The most adult of Gonk is almost 2 metres tall these days! Have a dance with them and their catchy soundtrack.
Gnomes are secretive and their home is a little harder to seek out here! Take your time along this path and see if you can find Much Room Palace!
Monty, Norbert, Otto and Nipsy are looking forward to seeing you.
Read More
Gnomes have been in charge of gardens for more than six hundred years,
perhaps that's why they look elderly with white hair and long white beards.
They all have pointed Gnome hats, brightly coloured in red or green or blue,
if you have Gnomes in your garden, GOOD LUCK will come to you!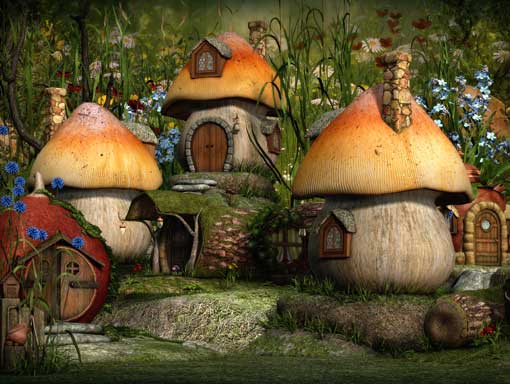 In our World of Make Believe you may find a friendly Elf to help with jobs that would take much longer if you have to do them by yourself. With your imagination and a little Elf magic too, it really is amazing what a helpful Elf can do!
Meet our six elves – including Candy, who makes a magical supply of candy canes during the day. Her favourite trick is to replace Christmas tree decorations with them!
The houses are a little less obvious to find here, but using the signage clues helps you to locate them!
Read More
We think of Elves in Santa's Workshop working night and day,
but when the work is over they all come out to play!
Elf Adventurers fly Hang Gliders, Balloons and even Parachutes as well,
imagine their festive houses, doors and windows. What a tale to tell!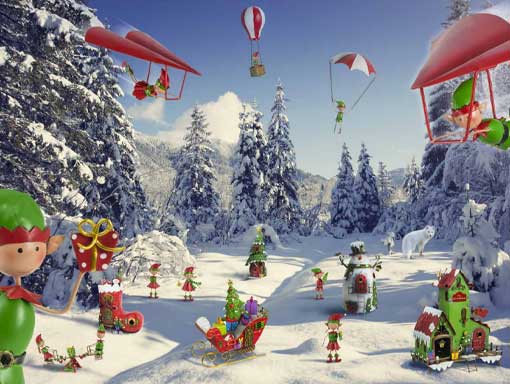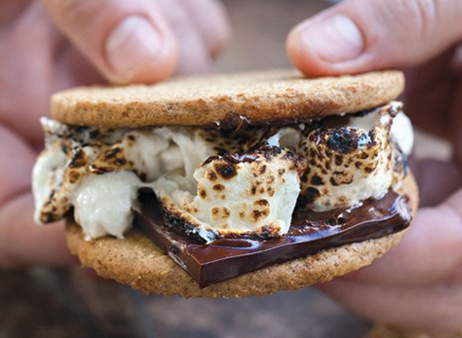 Christmas is the time for delicious treats, right?
The Botanicum
Enjoy speciality hot drinks with delicious warm Mince Pies, traditional Dutch Caramel and Cinnamon Stroopwafels, German Chocolate Lebkuchen, Candy Canes and other sweet treats to walk with.
At the end of Elf Wonderland
Stay awhile and toast giant Marshmallows around our fire pits and turn them into S'mores! Mmmm.
Read More
Enjoy:
Speciality Hot Drinks
Delicious Mince Pies
Traditional Dutch Stroopwafels
Giant Marshmallows
S'mores
Facilities:
Toilets
Picnic Tables
Make the most of your visit to Mount Edgcumbe and arrive earlier to discover all there is to see! Head off on a spectacular winters walk, discover the beautiful gardens and enjoy delicious food and drink at one of the cafes.
Also, don't forget to visit The Barrow Centre – a unique, independent shopping and activities centre comprising of artisan gift shops and artists workshops.
Read More

OPENING TIMES
The Farriers Cafe
10.00am – 4.00pm (closed every Monday, Christmas Eve and Boxing Day)
Shops
Hours vary significantly by individual retailer.