Food & Drink
No end of festive merriment and spirited libations ensure this is one escapade you really shouldn't miss!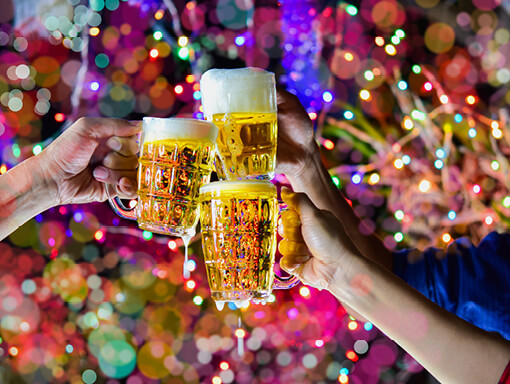 Nothing's better during the festive season than gathering those closest to you over the best food and Ales. Head inside to Sir Piers' Tavern and you'll find Christmas cheer in abundance, where chatting about the good times is non-negotiable.
Outside you'll find Lady Emma's Feasting Tents – a spectacular array of wholesome winter fodder from giant Bratwurst sausages, Turkey, Beef or Pork filled Yorkshire puddings with Paella pan roast potatoes, and Churro's with dipping sauces. We're dribbling just reading this!
More Info
Food & Drink
Sir Piers' Tavern
Lady Emma's Feasting Tents
Facilities
Toilets – located behind the marquee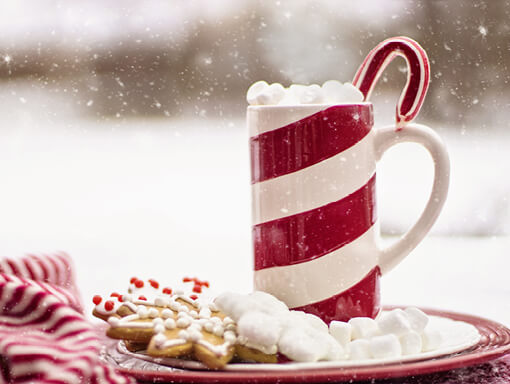 Built in the 1900's, cosy up in the
indoor warmth of the converted horse Stables
to enjoy delicious hot food, a large selection of bakery and a tempting selection of hot chocolates.
Then take a journey of rediscovery at the Upcycled Home Co. and find a Christmas gift for literally everyone. Plus – don't forget to see the estates Fire Engine before it's called away on duty!
Top Tip
Stables Courtyard is outside the admission area, so if you arrive early you can see these areas before you head for the entrance.
Stables Courtyard is open daily 10.00am – 6.00pm.
Don't forget!
You won't go hungry – we've got tempting treats located on the illuminated trail too!